Show Posts
This section allows you to view all posts made by this member. Note that you can only see posts made in areas you currently have access to.
Topics - Maever
Pages: [1]
1
« on: October 16, 2018, 12:58:34 AM »
Hey Guys,
I just reinstalled my entire computer and now I'm getting ready to get RTMM fully installed again.
I installed everything required, but for some reason High lake is dry now?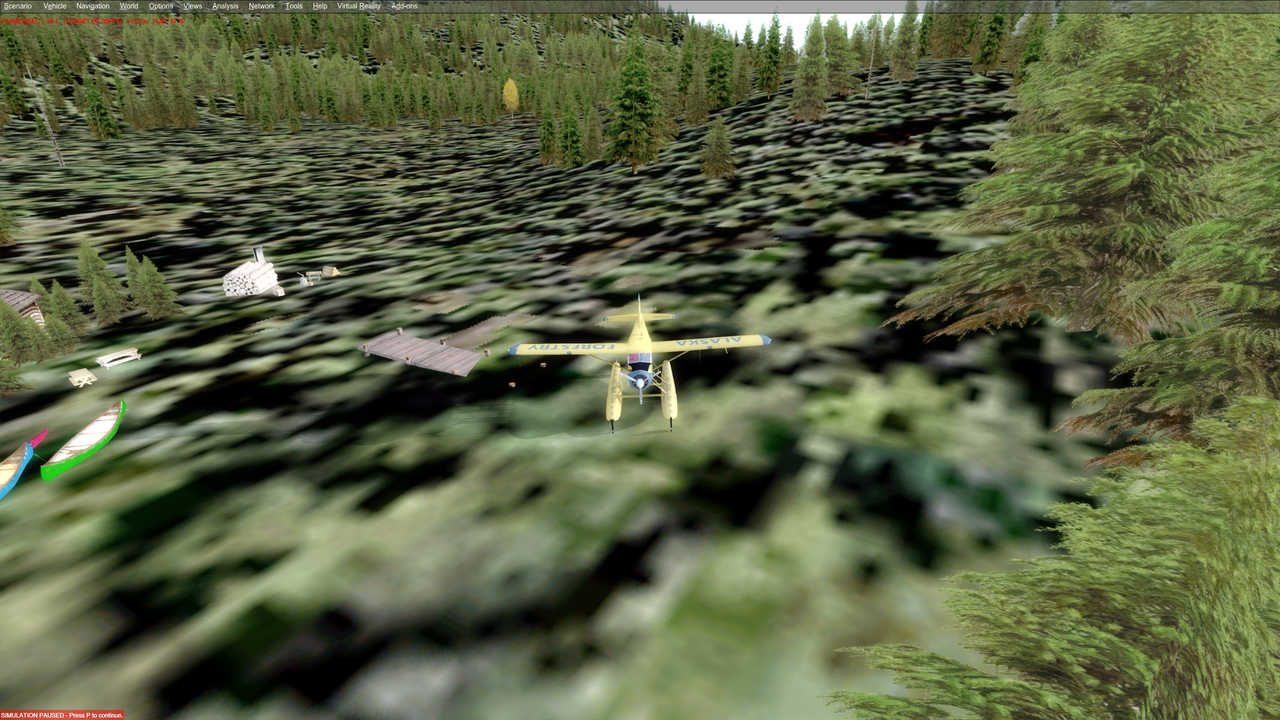 I'm not sure what went wrong here haha most likely a corrupted install somewhere?
My install:
P3d v4.1
ORBX SAKT
ORBX Global
ORBX Vector
ORBX LC Mesh NA
Tongass X
RTMM scenery pack.
2
« on: July 10, 2018, 01:10:50 AM »
We fly the way you want to!
Why not fly straight from point A to B you ask? Well, here at Serenity Aviation we believe that flying must be an experience for all. Everyone should be able to enjoy flying the way they wish. We specialise in serving the remote float and aristrips within the Tongass National Forest.
​Our goal is that every one of our customers leaves the plane with a smile. Flying isn't just getting from point A to B, but also enjoying the flight itself.
Alaska has a nice and beautifull landscape with thousands of rivers, creeks. and mountains. We want to show you how beautifull Alaska is, up close and personal. You wish to fly through the numerous canyons and meet the mountains from closeby? Or do you prefer to visit the countless streams and rivers for a nice fishing expedition?
Everything is possible because at Serenity Aviation, we fly the way you want to!
​Alaska is a remote country and not every piece is attainable by truck. Therefor we also offer supply runs for even the most remote places of Alaska This can vary from mail to food and clothing, even taxi flights are available.
We just completed building our new office over at Klawock Alaska, you will find some pictures of it below. Please be sure to visit our small base camp and stay a night before you head out on your adventure.

We welcome you all to book a flight with Serenity Aviation, We fly the way you want to!
Website:
http://www.Serenity-Aviation.tk
Email:
Serenity.Aviation.Inc@Gmail.com
3
« on: July 06, 2018, 12:45:44 AM »
4
« on: July 01, 2018, 06:14:36 AM »
After visiting some of my old friend they asked me if I was availble to fly some guest to a cabin lake. I'm not that experiencd with flying floatplanes but I'm not passing up on this oppertunity!
So I asked my friend to tag along just in case something happend. So up we went to Craig in Alaska, my friend has an old Alaska Forestry Beaver up there, he saved it from going to the scrappile.
The view from our office for today.
The plane is loaded up and ready to go.
There we go down into the valley!

Now it even starts to rain, great. :dry:
There is the lake we need to land on! Flaps down here we go!
Annndddd back on our way to Craig again, we dropped some hunters off and took some 2 of them back to Craig.
5
« on: June 27, 2018, 04:25:53 AM »
Hey guys,
My name is Maever I Live in The Netherlands and I'm 28 years old.
I have been flying for a couple of years now and recently got infected with the "bushflying bug". I normally use Flight Simulator Econy for my flights but after a google search I came out here and it looks really awesome!

But.... It is so overwhelming that I have no clue where to start or what to do. Do I need to join a VA? Do we fly single or only multiplayer? Do we use the dispatch page? Or do we earn virtual money to set up our own charter business?
Hopefully you guys can point me in the right direction and help me to enjoy this wonderfull part of the world

.
I installed all the payware addons last night, tonight when I get home I will install the RTMM addons.
Thanks in advance!!
Pages: [1]